Pods, pads or capsules?
What should I use in my coffee machine?


Just as the title says, it isn't always so easy to find out what fits in your coffee machine.
This is a small attempt to clear up the jungle of the various systems on the market.
Common to all systems is that warm water goes through a compressor and then through the grind coffeebeans and out comes coffee.
E.S.E pods
You can order E.S.E pods here
The most common system is the so called E.S.E system (Easy Serving Espresso).
Between two filter papers is about 7 grams of ground coffee and using a special machine hot water is pushed through the pods and out comes delicious espresso.
The E.S.E-pod has a diameter of 44mm.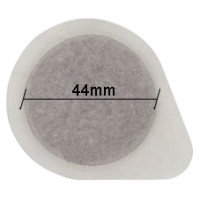 Philips Senseo pads
You can order Senseo pads here
The most common system in Germany and the Benelux countries is the Philips Senseo system.
It works in exactly the same way as the E.S.E pods system but the difference is that these pads are 62mm in diameter.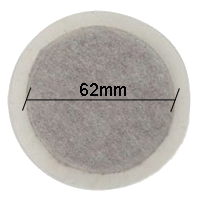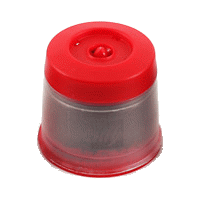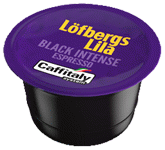 Tassimo
You can order Tassimo here
Kraft Foods has developed a capsule system that is called Tassimo.
We have coffee from Gevalia and Jacobs we also have chocolate from Marabou, Milka och Suchards.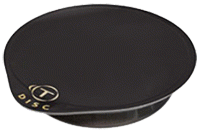 Nescafé Dolce Gusto

Nestlé/Nescafé has developed a capsule system called Dolce Gusto.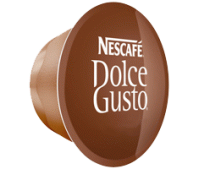 Lavazza A Modo Mio
You can order Lavazza A Modo Mio here
Lavazza A Modo Mio is Lavazzas consumer capsules.
There are a wide range of cool machines for this capsule.
We can offer you 8 different blends, almost all 100% arabica beans.
The exeptions are Intensamente with 50% Robusta and Divinamente with 20% Robusta.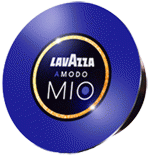 Nespresso
You can order capsules for Nespresso here
Nespresso is a capsule system developed by Nestlé.
We have capsules from La Genovese, Xpresso, Molinari, Cagliari and Cafe René that suits Nespresso coffee machines.
Nespresso is a registred trademark and should not be associated with the products we are selling,
though the capsules we are selling are fully compatible with Nespresso machines.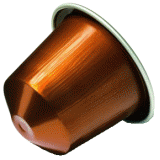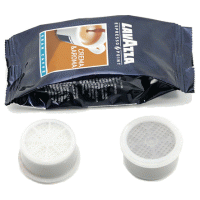 Pod/Pad system
ø outer
ø inner
Height
InsatsPads
69-70
53-55
ca.9.5
Nespresso Pro
53
43
ca.12.0
1,2,3 Spresso
52
40
ca.12.5
All measurements in millimeters (mm)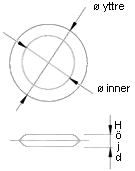 Capsule system
Height
ø bottom
ø top
Edge height
Dolce Gusto
34.5
48.0
54.0
2.0
Hyper Espresso System
35.3
36.0
38.0
3.0
Migros Delizio
23.8
34.0
40.0
1.0
Monodor Concept
26.2
40.0
48.5
0.9
My Mokador
20.8
35.8
38.8
3.6
Termozeta Espresso Cap
24.8
31.5
36.0
3.5
All measurements in millimeters (mm)